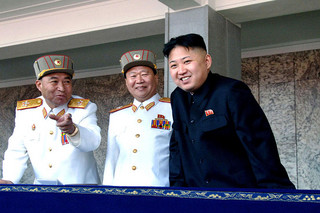 Out with the old guard in Pyongyang
By Kosuke Takahashi

TOKYO - General Kim Jong-eun was a highly competitive little boy with a strong fighting instinct, according to Kenji Fujimoto, a Japanese sushi chef who worked for the late former North Korean leader Kim Jong-il from 1989 to 2001.

In the book The North's successor, Kim Jong-eun, Fujimoto writes that he was Kim Jong-eun's favorite playmate in Pyongyang when Kim junior was aged between seven and 18. The "general Jong-eun," as Fujimoto has called him, was rambunctious and quick-tempered, he says.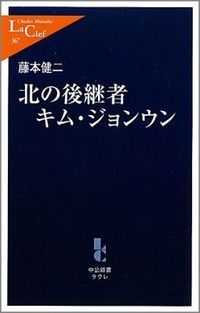 When Kim Jong-eun progressed into his mid-teens, he began to show strong leadership skills, even during sport activities. Every time after a basketball match was finished, the young master was quick to point out the good and bad points of each of his teammates, sometimes offering them a compliment by clapping his hands and sometimes giving them a thorough scolding - making a different response to each of them explicitly.

Kim Jong-eun's desire to project himself as a strong, natural leader can be seen in the major military reshuffle launched this week. While young Kim has been granted the title of "marshal", the chief of the army, Ri Yong Ho, 69, was dismissed from all posts due to "illness". Little-known general Hyon Yong Chol was then promoted to vice marshal.

"This reshuffle suggests Kim Jong-eun aims to cap off personnel affairs," Hideshi Takesada, a professor at Yonsei University of South Korea, told Asia Times Online. "This shows he is now strong enough to take bold action."

The shake-ups this week are the most significant since Kim Jong-eun took power in December after his father's death. The title of "marshal" given to Kim Jong-eun is the communist state's second-highest ranking following "generalissimo", which has been held only by his late grandfather, Kim Il-sung, and his father. In North Korea, "generalissimo" and "marshal" are the titles of the state. Lower ranks below "vice marshal" are military titles.

Only two people, Kim Jong-eun and Ri Ul-sol, a retired former anti-Japanese partisan fighter, have been bestowed the title of "marshal". Ten military men, including Ri Yong-ho, Hyon Yong-chol and Choe Ryong-hae, the present director of the General Political Bureau of the Korean People's Army (KPA), have been granted the title "vice marshal".

Ousting the old guard
Experts believe Kim Jong-eun intended to internally purge members of the old guard, such as Ri, who were cherished by his father. They also say North Korea's young leader and his closest aides will only allow Songun (military-first) politics to operate within a framework that ensures the party's superiority over the military.

While initially it was believed that the reshuffle went smoothly, intelligence reports have since emerged from the North claiming that a gun battle broke out when Ri was being removed from office, with 20 to 30 soldiers reportedly killed.

South Korea's Chosun Ilbo reported on Friday that the battle erupted when Vice Marshal Choe tried to detain Ri in the process of carrying out leader Kim Jong-eun's order to sack him. "We cannot rule out the possibility that Ri was injured or even killed in the firefight," one source told the newspaper.

"Ri Yong-ho and his parents had strong family ties with the late Kim Jong-il," said Takesada. "Purging Ri means Kim Jong-eun may want to go against his father's will. A recent musical gala featuring Disney characters in Pyongyang may be another example of his departure from his father's policy."

It is a well known fact young Kim at the age of eight, together with his elder brother, Kim Jong-chol, visited Tokyo Disneyland in 1991.

Ri played a key role in helping the young heir to establish a powerbase among the military, whose support is key to regime stability. As a career military man, Ri assumed the post of chief of general staff of the KPA in February 2009. He was then appointed vice chairman of the party's Central Military Commission in September 2010 when Kim Jong-eun established his status as successor to his father. Ri was one of eight officials who escorted the hearse carrying Kim Jong-il during his funeral in December 2011.

Yonsei University's Takesada say it was Ri, known as a hardliner, who masterminded the sinking of a South Korean naval vessel and the North Korean bombardment of Yeonpyeong Island in 2010.

However, Ri's influence has been declining for the past few months. His main rival, Choe Ryong-hae, 62, had already started to strengthen his clout by becoming director of the General Political Bureau of the KPA in April and receiving the title of vice marshal.

On April 15, Choe, not Ri, stood beside Kim Jong-eun at the high podium during a military parade to celebrate the centenary of the birth of North Korea's founder Kim Il-sung. This signaled that Choe had effectively robbed Ri of his position of the young general's as top aide.

Choe is a son of Choe Hyon, a former minister of the People's Armed Forces and close comrade of Kim Il-sung during his days as a partisan fighter against the occupying Japanese.

Choe Ryong-hae, known among the intelligence community as a vigorous and radical figure, in April completed the climb to the top of the ladder by becoming one of the five members of the decision-making Politburo Presidium of the WPK, as well as vice chairman of the party's central military commission. (Since Ri was removed, the presidium has only four members - namely Kim Jong-eun, Choe Ryong-hae, Kim Yong-nam, the chairman of the Presidium of the Supreme People's Assembly, and Choe Yong-rim, the nation's premier.)

The rise of Choe Ryong-hae, despite his previous civilian status in the Workers' Party, has coincided with Kim Jong-eun's ascent to power. This means that Choe is Kim Jong-eun's strong favorite and top aide. Choe is also known to be close to Kim junior's uncle, Jang Song-taek.

Experts such as Takesada believe that Choe along with Jang Song-taek, a vice chairman of the National Defense Commission, and his wife, Kim Kyong-hui, Kim Jong-il's younger sister and a secretary of the party's Central Committee, are strongly supporting Kim Jong-eun as guardians. Jang Song-taek has strong connections with the military as his older brother was a vice marshal of the KPA and his younger brother was a lieutenant general.

However, observers aren't certain on how the recent reshuffle will impact on chances of Chinese-style economic reform.

'Skin-ship' strategy
In recent video and photos, Kim Jong-eun appears to have intensified his efforts to visit military camps, factories, farms and kindergartens, more recently accompanied by a young lady. An officer from the South Korean intelligence community told Asia Times Online that "it has not yet been confirmed" who she is.

This outgoing approach makes the young Kim seem a lot like grandfather Kim Il-sung and is a big departure from Kim Jong-il's apparent desire to avoid the public eye.

The young general's openness is also seen in the unexpected news that he has invited his former sushi chef and playmate, Fujimoto, to revist North Korea as a guest.

"Since I was invited by General Kim Jong-un, I cannot refuse," Kyodo quoted Fujimoto as saying at Narita Airport on Friday.

Kosuke Takahashi is a Tokyo-based Japanese journalist. Besides Asia Times Online, he also writes for Jane's Defence Weekly as Tokyo correspondent. His twitter is @TakahashiKosuke

(Copyright 2012 Asia Times Online (Holdings) Ltd. All rights reserved. Please contact us about sales, syndication and republishing.)