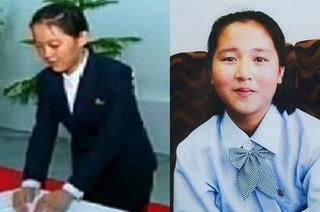 Kim Jong Un's sister and Megumi Yokota's daughter worked together – reports

Abduction victim's daughter may have known Kim Yo Jong from Kim Il Sung University

March 18th, 2014

Kosuke Takahashi

Japanese media on Tuesday reported that the younger sister of North Korea's leader may have worked with the daughter of a high-profile Japanese abduction victim.

Kim Yo Jong, Kim Jong Un's younger sister and Kim Eun Gyong, daughter of Megumi Yokota, abducted by North Korea in 1977, may have worked together at a key government institution in Pyongyang last year after graduating from the same university.

The Yomiuri Shimbun and the Mainichi Shimbun, among other media, said Kim Yo Jong and Kim Eun Gyong, both aged 26, graduated from Kim Il Sung University and both majored in computer science. The newspapers quoted Choi Sung-yong, head of the Representative of the Abductees' Family Union, a South Korean civic group working for the release of South Korean abductees by the North, as a specific news source.

South Korea's JoongAng Ilbo quoted Choi as saying Kim Eun Gyong still "is working with" Kim Yo Jong and "is being protected by the ruling dynasty."

The JoongAng said Yokota's daughter "is a member of the top elite in North Korea, working with Kim Yo Jong in the same department." Kim Yo Jong herself recommended Kim Eun Gyong for the job and they have been working together at "a core organization" in Pyongyang, it reported.

"The leader's sister is taking care of her," Choi was quoted as saying by the South Korean newspaper. "That means North Korea appears to supervise Kim Eun Gyong. For North Korea, she is a precious bargaining chip in diplomacy with Japan."

The parents of Megumi Yokota on Monday said that they refrained from talking about Megumi's whereabouts with their granddaughter while spending five days at a guesthouse in the Mongolian capital Ulan Bator earlier this month.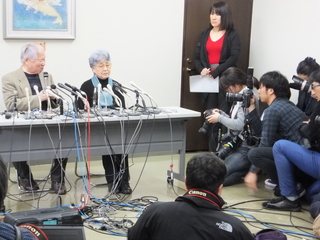 They said they received no new information about the fate of their daughter, raising speculation that they may want to protect their granddaughter's life.

"(Eun Gyong) has her position to consider," said Yokota's father Shigeru, 81. "Even if (she) knew something, she wouldn't be able to say much about it. She just said (Megumi) kind of died according to the (North Korean) government."

"(We) did not make the meeting a place involving political issues," Sakie Yokota, 78, said. "We just wanted to have a reunion of relatives in a peaceful and heartwarming atmosphere. I have kind of touched upon (about Megumi) in a roundabout way, but we don't know how far that is true. So (I) thought it's better not to talk about it."

The Yokotas also said they did not talk about Megumi's former husband, Kim Young Nam, the father of Eun Gyong.

Kenji Fujimoto, a former personal sushi chef for Kim Jong Il, has told NK News that Megumi may have been a Japanese language tutor for Kim Jong Un and (Kim Jong Il's second son) Kim Jong Chol.

Picture of Kim Yo Jong: The KCNA
Picture of Kim Eun Gyong: Government of Japan