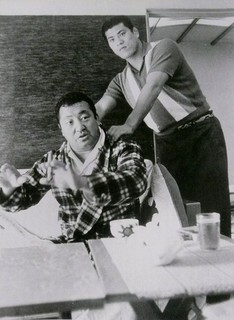 Rikidozan and Antonio Inoki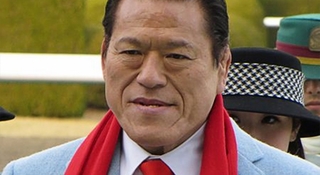 North Korea to hold pro-wrestling event in late August
Former wrestler Inoki helps organize event as Japan-N. Korea talks continue

May 19th, 2014

Kosuke Takahashi

North Korea's state news agency has said it will host an international pro wrestling event in Pyongyang in late August.

The contest will be jointly organized by Kanji Inoki, better known as Antonio Inoki, currently a member of the upper house of Japan's Diet and, famously, a former professional wrestler himself. Inoki, 71, will be partnering with North Korea's International Martial Arts Games Committee Chairman Jang Ung to organize the event, the Korean Central News Agency said on Monday.

"World famous pro wrestlers from Japan, the U.S. and other countries will take part in the contest to be held under the theme of independence, peace and friendship," the North's state news agency said on Monday.

Inoki visited the North in January and met with Kim Yong Il, secretary of the ruling Workers' Party of Korea in charge of international affairs, and exchanged views on a possible future sports exchange event in Pyongyang.

This is not the first time Inoki has organized a wrestling event in Pyongyang. He put together a similar event in April 1995, reportedly attracting about 380,000 local attendees over two days.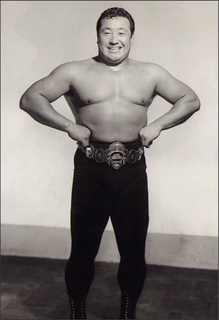 Inoki has maintained connections with North Korea because his former pro wrestling master Rikidozan – a national hero in Japan in the wake of its defeat in World War II – originally came from South Hamgyong province, North Korea. Kim Yong Suk, Rikidozan's daughter in Pyongyang later married Pak Myong Chol, a former Minister of Physical Culture and Sports and councilor in the National Defense Commission (NDC), thus deepening ties with Inoki.

Rikidozan found and scouted Inoki, then 17, in 1960 in Brazil during his professional wrestling tour to São Paulo. Inoki's family had immigrated to Brazil when he was 13 due to dire poverty.

This announcement comes as Japan and North Korea have been aiming to improve their strained bilateral relations. Japanese Foreign Minister Fumio Kishida on Monday told reporters in Tokyo that the government-level talks will take place May 26-28 in Stockholm, Sweden. He said the Japanese government is seeking to speed up discussions on Japanese nationals kidnapped by North Korean agents in the late 1970s and early '80s.

The two countries had their first official talks in 16 months in March in Beijing.
Picture: Wikimedia Commons