This news was a big surprise as both governments kept silent without showing us any positive results a day earlier.

Here is also Pyongyang's statement.

Substance of Agreement at DPRK-Japan Inter-Governmental Talks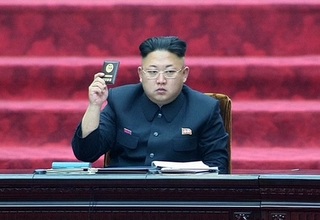 North Korea agrees to launch a full-scale Japanese abductee probe
In exchange for investigation Japan pledges to lift its sanctions against Pyongyang

May 29th, 2014

Kosuke Takahashi

Japanese Prime Minister Shinzo Abe on Thursday announced that North Korea has agreed to launch a re-investigation into Japanese citizens abducted by North Korean agents in late 1970s and early '80s.

"During (the) Japan-North Korea official talks in Sweden, North Korea promised Japan to conduct a comprehensive and full-scale investigation into abductees and other missing persons cases," Abe said at a nationally televised press conference on Thursday.

"For the Abe administration, the overall resolution of the abduction issue is a top agenda," Abe also said. "I hope this will be the first step leading to a complete settlement of this matter," he added.

This sudden announcement came just one day after the two nations wrapped up their third round of intergovernmental talks in Stockholm, Sweden.

"Prime Minister Abe said he wants to solve this issue during his administration all at once," Shigeru Yokota, the father of Megumi Yokota who was kidnapped in 1977, told NK News. "I hope this (announcement) is going in the right direction."

North Korea's official news agency KCNA on Thursday said the nation "will comprehensively investigate the matter of all Japanese nationals, including abduction victims and missing people."

Chief Cabinet Secretary Yoshihide Suga said at a separate press conference that North Korea will launch a special investigative committee into the abductees within three weeks and that this committee is expected to keep Japan informed on the investigation process.

Suga also said that the Japanese government will ease travel and financial sanctions on North Korea, while also lifting the embargo against North Korean ships coming in and out to Japanese ports for humanitarian objectives, depending on how the reinvestigation progresses.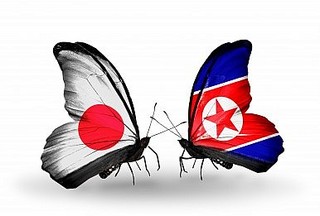 This is not the first time Pyongyang has pledged to complete a re-investigation into the abduction of Japanese citizens by North Korea. The two nations agreed to conduct a re-investigation in August 2008. Negotiations stalled however after the resignation of then Prime Minister Yasuo Fukuda.

There is widespread belief among Japanese experts such as Isao Iijima, a special advisor to Abe, that Pyongyang already knows the whereabouts of the missing Japanese nationals, as North Korea tightly restricts the movement of citizens. Those experts believe Pyongyang is using this abduction issue as a diplomatic card against Tokyo.