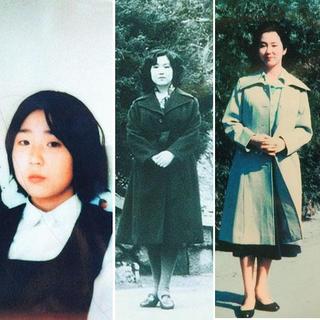 Japan, North Korea reinvestigation into the abductees is a farce
Now, as in 2008, the North has too much at stake to give a full accounting for all Japanese abductees

June 5th, 2014

Kosuke Takahashi

North Korea has agreed to conduct a re-investigation into Japanese citizens abducted by North Korean agents in the 1970s and '80s. In return, Japan has promised to ease sanctions on Pyongyang once the reinvestigation officially starts.

So, can we expect key Japanese abductees such as Megumi Yokota to return from North Korea? Will this fresh agreement by Tokyo and Pyongyang lead to the normalization of bilateral relations? Will this open the gates for Japan's wartime reparations towards North Korea in future? The chances for all of these things are slim.

Despite the much-publicized media coverage on this epoch-making event, the new agreement is actually nothing new. This is a repeat of 2008, and those who remember that deal must be experiencing a moment of déjà vu.

2008, AGAIN

It was in 2008 that North Korea agreed to establish a special investigative committee on the abductees in exchange for Japan's lifting of travel restrictions and removal of the embargo on the entry of North Korean ships carrying out humanitarian missions into Japanese ports. But this agreement collapsed in the wake of then-Japanese Prime Minister Yasuo Fukuda's abrupt resignation in September of that year. Around that time, Pyongyang appeared to have developed a sense of caution regarding the succeeding conservative administration of Taro Aso, thus killing the agreement.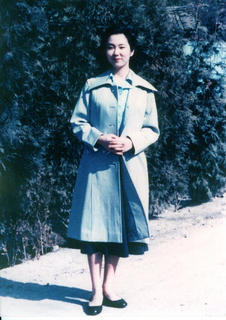 Although North Korea has once again agreed to conduct a fresh reinvestigation into the fate of Japanese abductees, there is in fact no need for any investigation into the whereabouts of Japanese abductees, for Pyongyang surely knows their current state.

For one thing, unlike countries such as the U.S. and Japan, North Korean strictly limits the movement of persons. For another, Pyongyang has forced many foreign abductees to marry others foreigners, so as to prevent inter-racial marriage with ethnic Koreans and conceal the confidentiality of those abductees.

Let's take the example of the five Japanese abductees repatriated to Japan in October 2002. Those five included two married couples and an additional Japanese woman, Hitomi Soga, who had married U.S. defector Charles Robert Jenkins, who crossed the DMZ, or Demilitarized Zone, in 1965 (and who wrote a well-publicized memoir about his time in the North). Megumi Yokota, abducted in 1977 at the age of 13, also married South Korean national Kim Young-nam who was kidnapped by the North.

In a closed society like North Korea, those foreigners should be easily noticeable. There is no need for investigation, inspection or the like.

Moreover, a UN report about human rights abuses in North Korea published in February also pointed out that those abductees are under the surveillance of Office 35 of the Workers' Party of Korea, as well as Department 519 of the party. "Monitoring and surveillance of non-Korean disappeared persons in the DPRK can include the bugging of houses to record all sounds, being kept at premises surrounded by guards, and only being permitted to leave their homes weekly in the company of a monitor," the report said.

Japan's Prime Minister Shinzo Abe also understands this reality fully. In an interview published on May 22, 2004 by the Nikkei newspaper, Abe, then secretary-general of the ruling Liberal Democratic Party, said of plans to establish Japan-North Korea joint investigating committee on the abducted: "We should turn down (the plans) as they are nothing but a farce. They are the guys who carried out the abductions, so of course they know their whereabouts. It is just buying time to conduct a joint investigation by pretending to know nothing and sweeping it under the carpet. If Kim Jong Il confesses everything, the abduction issue will be solved on the spot, even within one second."

So why has the hawkish Abe administration now agreed to what he called a "farce" at the time?

Up to now, Pyongyang has maintained its stance that the abduction issue has already been resolved. To give Pyongyang room to save face, the two nations devised a special investigation panel to "conduct a comprehensive and full-scale survey for the final settlement of all issues related to the Japanese." Otherwise, any solution would lead to the revelation of Pyongyang's previous lies regarding Japanese abductees.

"They are using the word 're-investigate' in a political way," John Grisafi, a military and leadership analyst at NK News, said of North Korea's leaders. "If they say 'we'll take another look,' then they don't have to just come out and say 'we lied.'"

Still, Abe has been very serious about this abduction issue, repeatedly saying that resolving it is a top priority during his term as prime minister. To achieve this end, he is willing to make more than a few compromises towards North Korea.

WHAT TO EXPECT

It is widely expected in political cycles in Tokyo that Pyongyang will return some of Japanese abductees to Japan, as the joint statement announced by the two nations on May 30 clearly mentioned that the two sides agreed to "take measures in the direction of sending them back to Japan."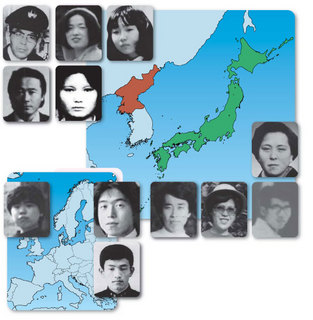 The point is how many. The reaction of the Japanese public will differ greatly depending on how many abductees Pyongyang will return. In 2002, the two governments thought the return of the five abductees would solve this issue, but instead it incurred the wrath of the Japanese public opinion, as it failed to solve other abduction cases, such as Megumi Yokota's. The same thing could happen this time, if Pyongyang returns only a handful of abductees, rather than dozens.

It is believed that in October 2002 North Korea released only the five abductees who had not been forced to engage in significant covert operations against South Korea, and that Pyongyang hesitated to release other abductees who played a key role in training spies and taking part in espionage activities.

It is already known that Megumi Yokota taught Japanese to North Korean spy agent Kim Suk Heui, a colleague of Kim Hyun-hee, a former North Korean operative responsible for the Korean Air Flight 858 bombing in 1987 (and who later confessed and was pardoned). Yaeko Taguchi, another abductee, taught Japanese to Kim Hyun-hee.

North Korea still denies those terrorist acts, accusing South Korea and others of a malicious fabrication. So it should be very hard for Kim Jong Un to release "key" abductees such as Yokota and Taguchi, even if alive, as it would certainly undermine the legitimacy of his father's reputation and his own regime. Instead, Pyongyang may return some other missing people who may have been kidnapped and still not known in Japan.

NO CHANGE AHEAD

There is some optimism among foreign observers that this fresh agreement by Tokyo and Pyongyang will lead to the normalization of bilateral relations. But this is a temporary illusion at best. Japan has maintained the position that without resolving the abduction, nuclear and missile issues comprehensively, it won't normalize diplomatic relations with North Korea. Moreover, the U.S. and South Korea won't support Japan's go-it-alone approach toward Pyongyang without solving North Korea's nuclear weapons and missile development.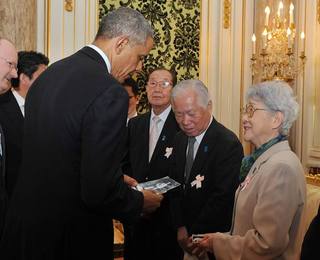 The parents of Megumi Yokota meet President Obama


Without any prospects of normalization, Japan will not pay any wartime reparations to Pyongyang.

Meanwhile, Pyongyang will not and cannot abandon its nuclear and missile development. For North Korean leaders such as Kim Jong Il and Kim Jong Un, nuclear-tipped missiles have been the strongest deterrent against regime collapse in the Hermit Kingdom. Kim Jong Un will hang onto them by all means. He knows what happened to Libyan leader Muammar Gaddafi after he gave up building nuclear weapons.

North Korea's state-run KCNA offered the following report on Libya's nuclear dismantlement on March 22. 2011:

"The present Libyan crisis teaches the international community a serious lesson.

"It was fully exposed before the world that "Libya's nuclear dismantlement" much touted by the U.S. in the past turned out to be a mode of aggression whereby the latter coaxed the former with such sweet words as 'guarantee of security' and 'improvement of relations' to disarm itself and then swallowed it up by force.

"It proved once again the truth of history that peace can be preserved only when one builds up one's own strength as long as high-handed and arbitrary practices go on in the world.

"The DPRK was quite just when it took the path of Songun and the military capacity for self-defense built up in this course serves as a very valuable deterrent for averting a war and defending peace and stability on the Korean Peninsula."

So again, it is almost impossible for Japan to put normalization talks with such a neighbor willingly acquiring atomic bombs back on track. Better to awaken from the dream!

Picture of Megumi Yokota as an adult in North Korea: Courtesy of the Yokota family